Remembering Sandy Ruckstuhl
January 01 2017, Myers Volkswagen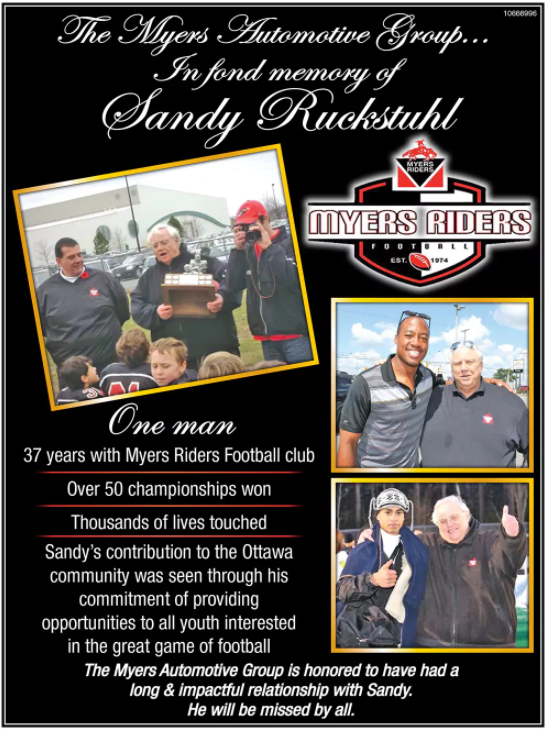 The Myers Automotive Group...
In fond memory of Sandu Ruckstuhl.
One man.
37 years with Myers Riders Football club.
Over 50 championships won.
Thousand of lives touched.
Sandy's contribution to the Ottawa community was seen through his commitment to providing opportunities to all youth interested in the great game of football.
The Myers Automotive Group is honoured to have had a long & impactful relationship with Sandy.
He will be missed by all.