The 2016 CHEO Dream of a Lifetime Lottery
February 17 2016, Myers Volkswagen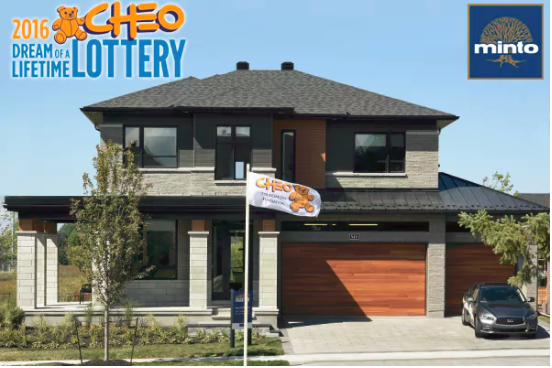 Myers is happy to once again support the CHEO Dream of a Lifetime Lottery. Having provided vehicles for the CHEO Dream of a Lifetime Lottery prizes in the past, we decided to partake once again and provide three beautiful new vehicles for the lucky Grand Prize, Second Prize, and Third Prize Winners!
The lucky winner of the lottery Grand Prize will receive a brand new 2017 Infiniti car from Myers Infiniti along with the lavish CHEO dream home, cash, among other items included in the Grand Prize!
The Second Prize winner will drive away with a sporty and spacious 2017 Toyota RAV4 from Myers' Barrhaven Toyota location.
The Third Prize winner will get behind the wheel of their fun new 2017 Volkswagen Tiguan from Myers Volkswagen.
Good luck to all lottery participants!
For more information on the lottery and prizes, or to purchase tickets, visit the CHEO Dream of a Lifetime Lottery website here.