West End Food Truck Rally
August 15 2015, Myers Volkswagen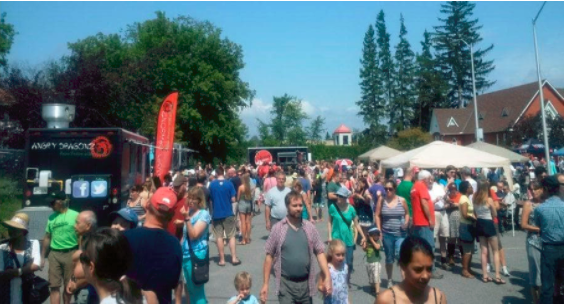 Myers Volkswagen is proud to have participated in this year's West End Food Truck Rally in Ottawa, Ontario. Hosted on August 15th at Christ Church Bells Corners, 3861 old Richmond road, the event drew a crowd of over 3500 visitors and over 4000 non-perishable food donations.
All proceeds from the event went to the FAMSAC emergency food cupboard. Besides the success of the food donations alone, the event also raised more than $6700.00 in cash donations as well that can be used to purchase highly needed items such as cereal, juice boxes, canned fruits and vegetables, and granola bars.
FAMSAC is an emergency assistance program that runs in West Nepean and run by entirely volunteers, it provides emergency assistance to families in Bells Corners, Crystal Beach, Bayshore, Craig Henry, Manordale and Trend village. The program currently provides 60-80 hampers each month to families, but during December special Christmas hampers are delivered to about 200 homes.
Find out more information on how you can help out FAMSAC year-round at their website.