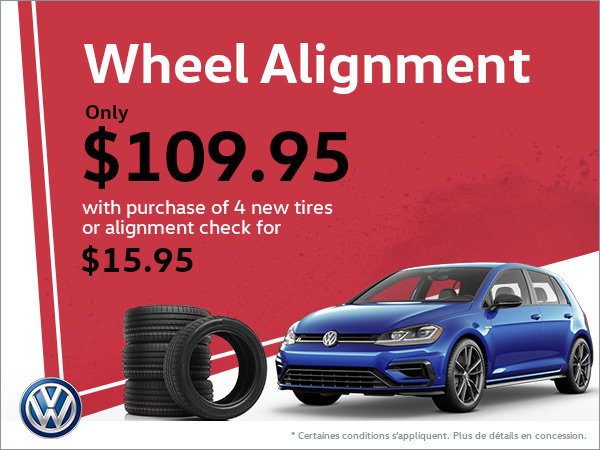 To keep your tires for a long time, think about a wheel alignment!
Tires are one of the most important components of your vehicle. To stay safe and to save on gas, get a wheel alignment today. When you purchase a set of all-season tires at Myers Volkswagen, get a wheel alignment for only $109.95.*
Furthermore, have a wheel alignment check for only $15.95.
Contact us for more information.
Do not miss these exceptional offers!
*Conditions may apply. See dealer for details.